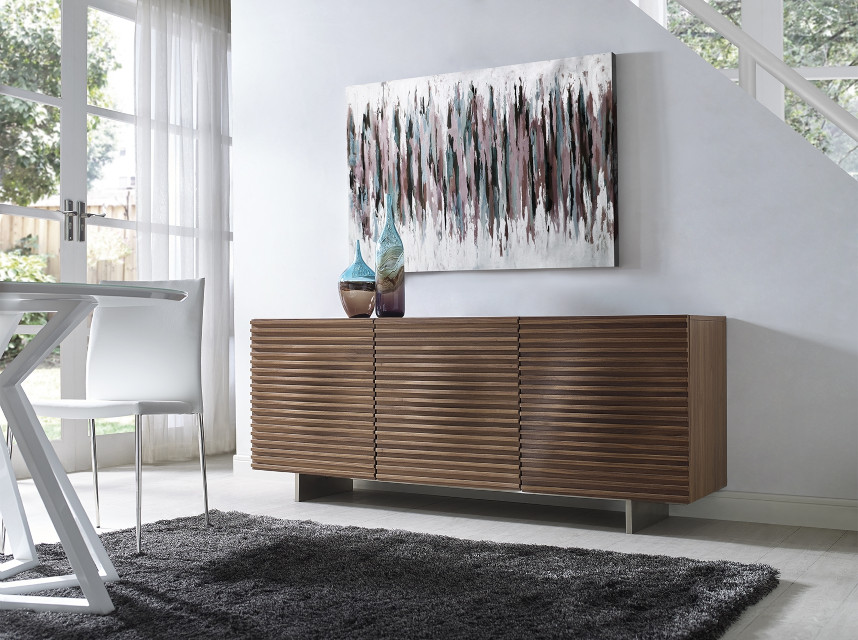 Hudson
Parametric fronts are gaining popularity, modern classic style furniture is more and more often used in modern interiors. To meet the market needs, we have prepared a series of sideboards with parametric 3D fronts.
When designing Hudson sideboards, we focused on high gloss, regular body shape, minimalist stainless steel legs and functional drawers with a soft-close system. The furniture are made of high-quality powder-coated MDF board. As a result, the products are durable and at the same time do not overwhelm with their massiveness.
Furniture with 3D fronts feels best in the company of polished stoneware, structural paints, as well as other attributes of elegant interiors in the modern classic style. If you are looking for a chest of drawers that will complement your living room, hall or bedroom - choose Hudson furniture and enjoy high durability and fantastic design in your home!